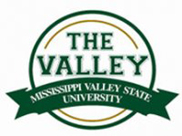 © 2008 This site was designed and developed by Black Bayou Cultural Heritage Management Company in association with The Delta Media Project as an incentive sponsored by The Delta Research & Cultural Institute of Mississippi Valley State University in Itta Bena, Mississippi.  All rights reserved.








VISIT OUR NEW ITTA BENA GREEN PAGES BUSINESS DIRECTORY

Welcome to the official website of Itta Bena, Mississippi!

We are truly excited that you have decided to visit us at our new online home and hope that your visit gives you greater insight on why Itta Bena is developing into a vibrant, rural "college town" in the heart of The Mississippi Delta. We strive hard to make our town a wonderful place to raise a family, enjoy life, and learn.

In Itta Bena we are creating an atmosphere of unity where every individual is important. There is no dream that is too big for our citizens.

"Providing a home in the woods is a call for each of us to work together in a unified effort. We must invest in our community, work toward a common goal, and accept the changes that are inevitable"  ~ Mayor Collins

Itta Bena City Hall

P.O. Box 563

Itta Bena, MS  38941

(662) 254-7231

(662) 254-6550 fax